I wrote this last week & the photos didn't show properly so I didn't post it. Deciding to post it now & will try & find time to fix the pics soon.
From last Wednesday:
Finn & Ivy started at the Cottage yesterday. It didn't go as planned but it went OK. 
At about9.30am I sad to Finn, "you're going to have morning tea soon & after that Daddy & I will go". Of course we had talked a lot about what will happen but when the reality of it hit him he started to lose the plot. I could see him subtly getting more & more agitated until about 10 minutes later the
flood gates
 opened. 
"I wanna go
hoooome
, I wanna go
hoooome
...." with buckets of tears for about 15 minutes.  
Eventually I asked him if he was scared about mummy & daddy leaving. 
"
yesssss
!!!!!" he
replied
. 
I told him we wouldn't leave until he was ready for us to leave. 
"I want you to stay all day!" he begged. I promised we would stay all day if that's what he needed. So Kim & I played tag team all day.  I think I was just as overwhelmed as the kids by the end of the day!  
 His aid had been chosen but when we met her we realised he wasn't going to connect with her, it's a chemistry thing. She was lovely but not his "type". Kim had a quick chat with Helen & suggested the fill in temp girl Donna. She's a "regular temp", fills in often, so after the 5 weeks of funding runs out she'll still be there often.  We'll have to deal with that when it happens, we just knew she was going to do it for him. So Helen swapped them over & Finn & Donna played & bonded. She was fabulous with him & he made a new friend. There is a bucket of toy tools there including some toy nail guns! So they built housed with wooden blocks for ages & ages, wonderful creations that attracted the attention of some other little boys.  Finn made no attempt to communicate with them but it's still early days. 
 He did have a brief chat with a
little
girl in the afternoon. Exciting! 
 Ivy was not very well & we didn't think she would be able to go on Monday night but woke up much better on Tuesday. At one point in the morning sh went to climb on the trampoline with Finn & I stopped her & explained that only one person can be on it at a time. Well she threw the biggest wobbly of her life. I think it was a bit of a overwhelmed response to the morning, it had been raining so everyone was inside until just before lunch making it quite noisy. She tried to kick & hit me & screamed like a banshee so I distanced myself for a minute or 2 but she was getting so worked up I went back to her quickly to have her vomit all over me. Oh the joys of motherhood. 
 She was fragile for the next 1.5 hours so after lunch I asked a happily playing Finn if he would be OK while daddy drove Ivy & me home. He was fine so we stretched it out to a bit more than 30 minutes of him being there on his own (with Donna). Kim said that when he went back he was so happy that he didn't want to leave. 
  Today we've been home all day, we woke up to snow this morning & we've had hail though the day. Strange when you have sunburn from the
weekend
! Finn has caught Ivy's cold, as have all of us actually. Brody is here & sick, Kim's sick, Finn has gone to sleep on the living room floor at 5.30pm. So not sure about the Cottage tomorrow so that's a shame. 
 I bought a new lens last week & received it yesterday. Just a 50mm 1.8, nothing VERY exciting but exciting enough & I'm loving it already! 
Here's one of my 1st pics with it, taken for my photography forum fortnightly task, the theme was "food":
Here''s Ivy (NOT taken with my new lens)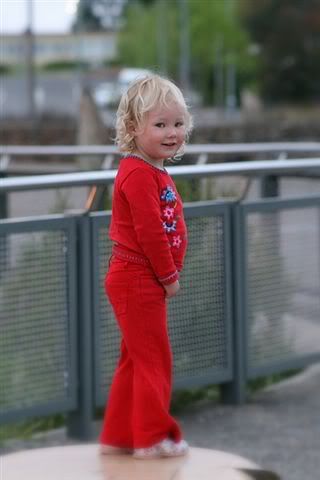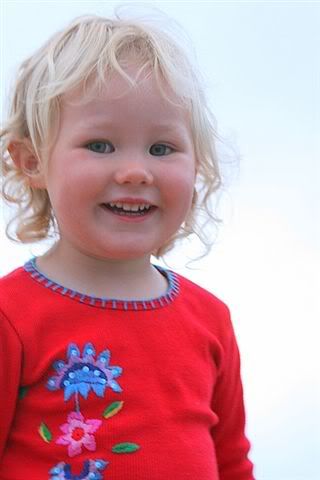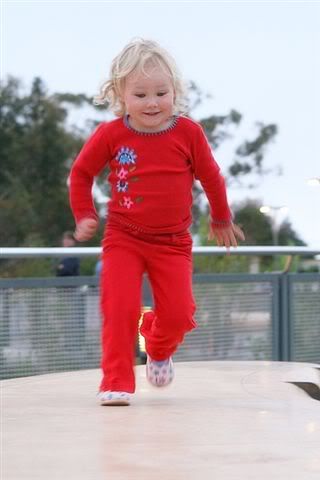 she LOVES running!! Such a happy, loving little thing. 


And this was snapped very quickly today
with
my new lens, what a difference that wide
aperture
makes! For $140 delivered from
Hong
Kong I'm thinking it's pretty good value!