Our house has changed! I have so many photos to post, I don't know where to start so I'll break it down into eposides, otherwise I'll never get this post finished.
We have a flowering waratah.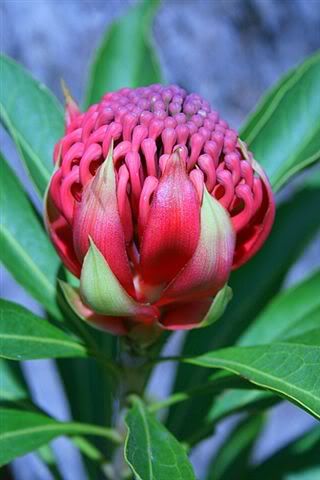 We're geting more & more birds.
One of our black boys (that's a plant for those of you that don't know)  grew a stem (thingy), so, so quickly.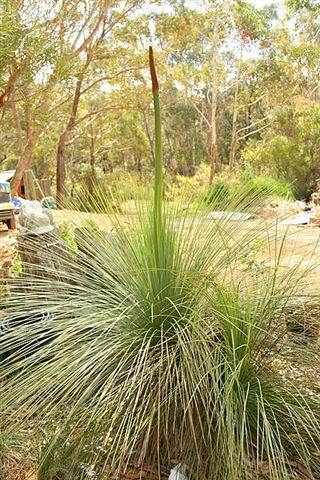 We have our 2nd window installed.
We bought ironbark 6" x 6" posts from our local timber mill. Planed & sanded them. They will form the outer supports of the kitchen. 
Got lots of help from Finn, Ivy, Jasper & Ziggy. 

Stef & Ziggy, enjoying a gorgeous night about 2 weeks ago.
Finn & Ivy are into their 6th week at the Cottage, doing OK but our departures are no easier. They do enjoy going though. I love them going. Better get some work done, stay tuned for part 2.