A diary of our family's house building project in the Blue Mountains, NSW, Australia. Also my ponderings on family life, living with Asperger's Syndrome, running an ebay business & a place to share my photography.
Monday, 28 December 2009
Ivy in Daddy's hat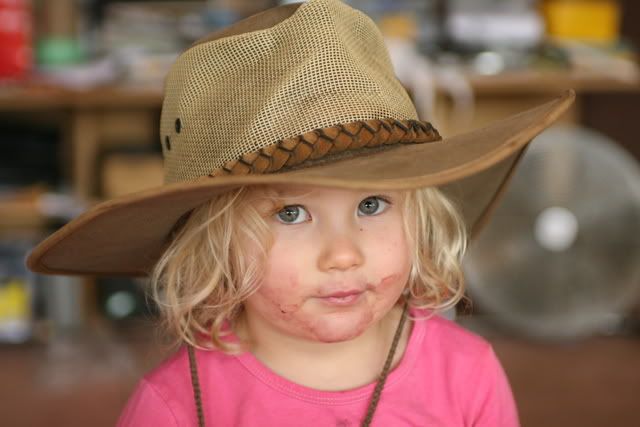 Cherry juice all over her face.
I have a Christmas post coming very soon!
Posted by

Toni
at 18:55


Blog Archive

how many visitors have I had?