I'm just not finding the time to update this as often as I'd like! Work takes up all of my spare time, & then I'm not getting enough work done either. Daylight savings (the end of it) has thrown our sleep routine (what sleep, what routine?) & I am TIRED!! Ivy is waking between 6 & 7 every morning, not that early for a baby I suppose but when I never get to bed before midnight it's too early. Kim's been getting up with her a bit but he's not getting to be early enough either so he's tired too.
Anyway, at least things are finally moving forward at an exciting rate! We have had delays due to lots of rain but the weather has cleared & so has our building site!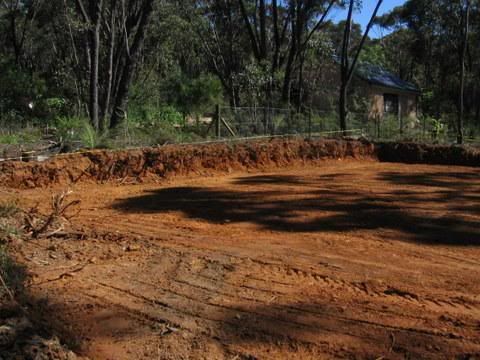 We have a large empty expanse of dirt!
It looks strange but somehow it's now easier to imagine a house sitting there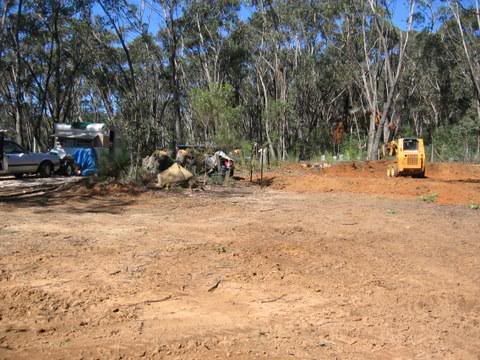 Eddie did a great job with his bobcat & was so fast!
.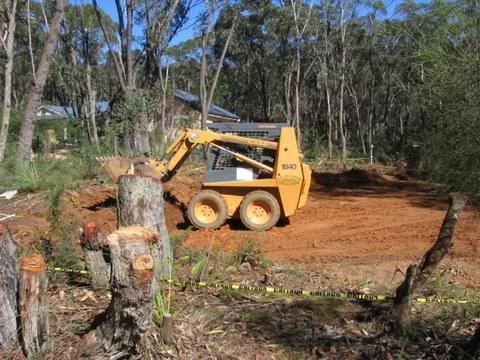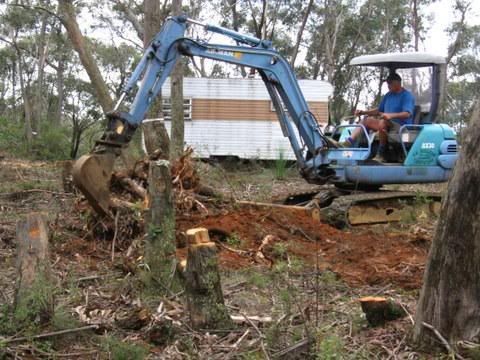 It's been an exciting time for Finn with diggers to watch as the shed & house sites were cleared.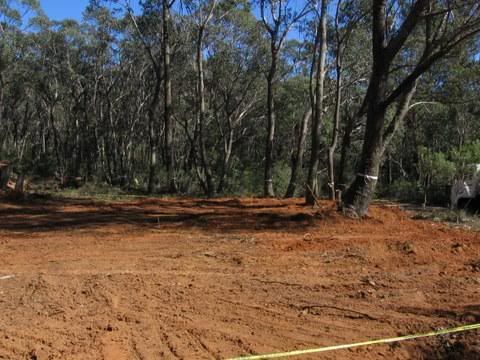 We have some good shade trees left across the front of the house.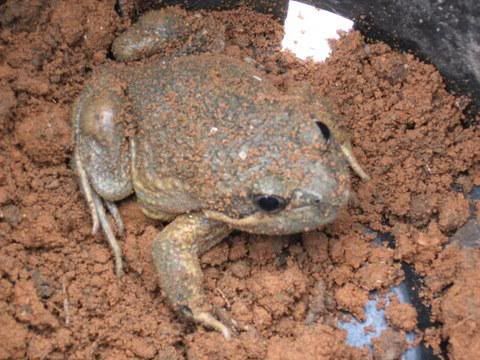 WE'VE FOUND 4 OF THESE funny looking frogs buried in the ground!! He's about 3 inches long.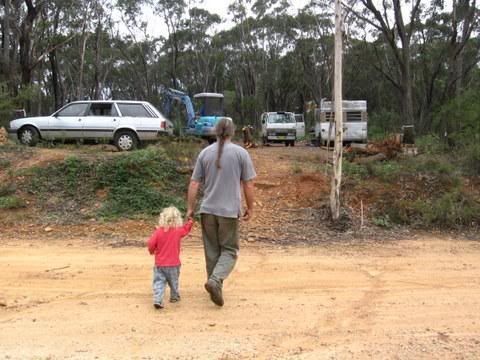 RETURNING FROM THE POND ACROSS THE ROAD AFTER RELEASING OUR FROG IN A SAFER PLACE.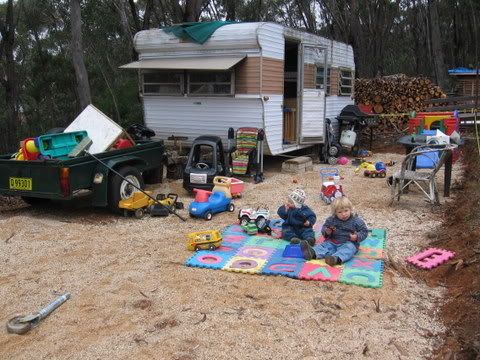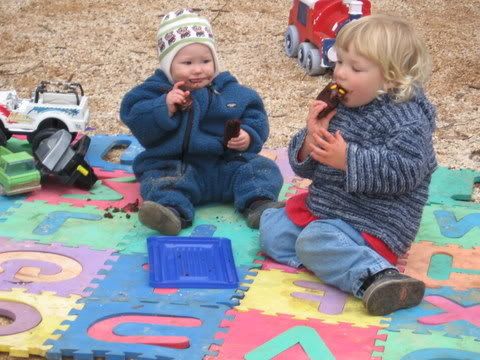 The kids have been great spending long periods playing on their own by the caravan in the parking area which has become a nice little playground/eating spot. A bit of cake helps them stay put for a while!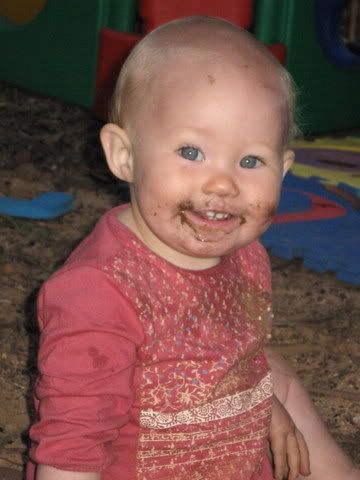 Ivy's enjoying eating the dirt. At least it's clean dirt!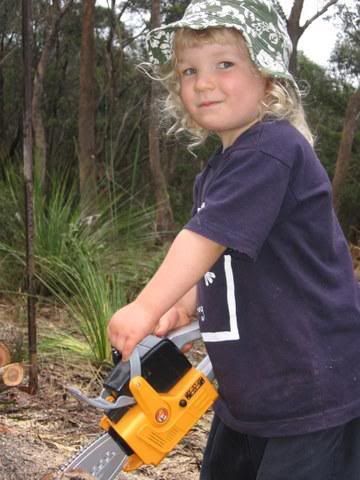 Finn has been as helpful as ever especially with his chainsaw, helping Daddy cut up the last of the big trees to come down!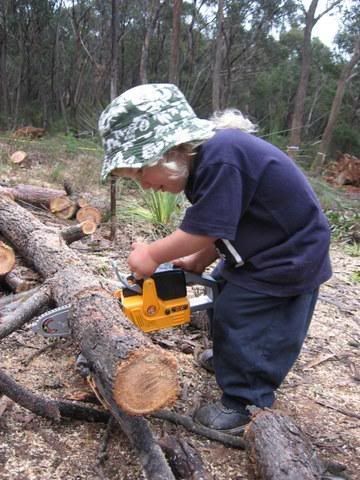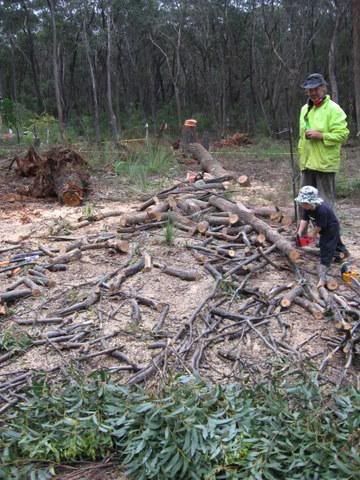 Job's nearly done, time for a beer.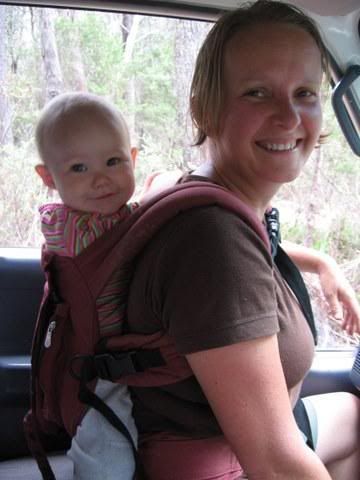 Ivy in her Ergo hangin out with mum in the truck, heading to the back of the block to unload firewood. Mum is losing weight rapidly, hooray!!!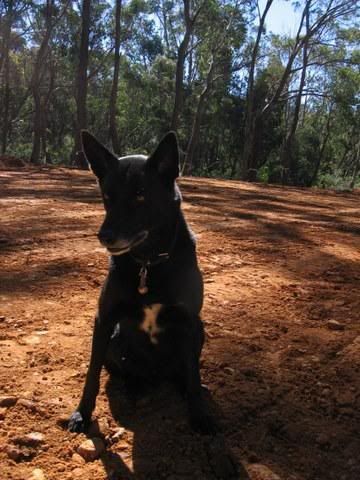 Bosun enjoying every minute of it too!!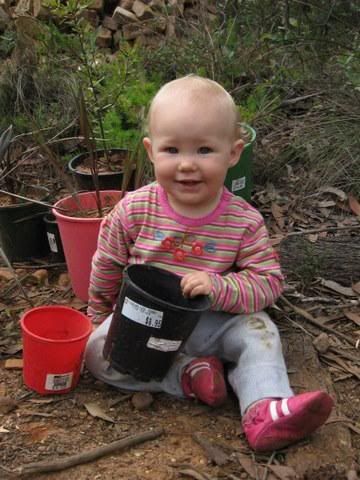 Ivy helping with the saved plants??!!