We have progressed slightly on the building front but not a huge amount over the past few weeks. We've just had another couple of weeks of rain to delay things. Kim also went to Victoria & collected our flooring & was gone 5 days. It took a week before that to prepare the loaned trailer for the trip, saving money takes so much time!
Our shed is now pretty much complete & locked up & kim has moved a lot of stuff out of our garage here at the house over there so now I have been able to clear the house a bit & make some breathing room. We are planning a garage sale in a couple of weeks, going to garage sales every week enables us to find some great bargains for the house, to sell on ebay & for the kids but also to accumulate a lot of STUFF!!
The flooring is fantastic, a great buy. It looks great stacked neatly over on the block ready to go! It's nice to see all the piles of materials accumulating, it makes it start to feel very real finally.
Here a pic of the truck/trailer loaded up the day after they got home.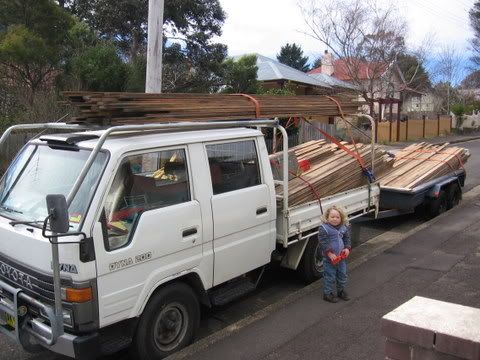 I believe that's about 4 tonnes of timber.
We also had Finn's 3rd birthday (July 23rd), here's a few pics of his party we had on the block that was a really great day, cold but not freezing & everyone just had fun.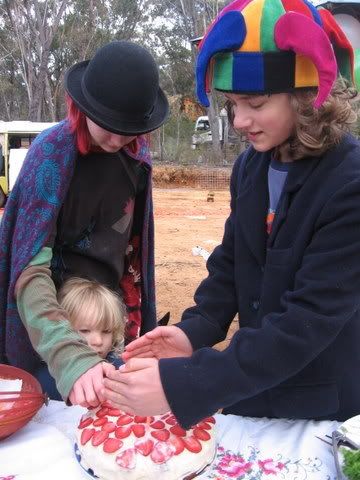 getting some help with the cake, he wanted "a cake with strawberries on it".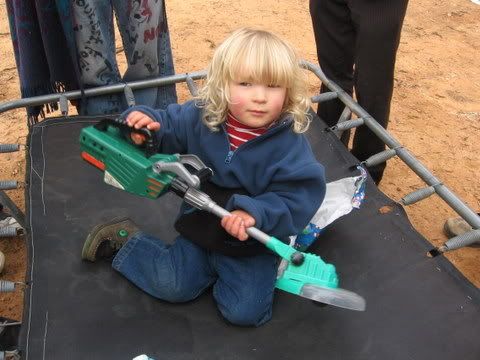 His very own brushcutter to help clear all that tea-tree!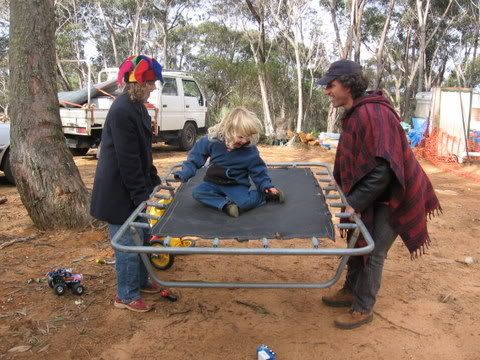 Mario & Brody helping Finn get a little more bounce out of his trampoline!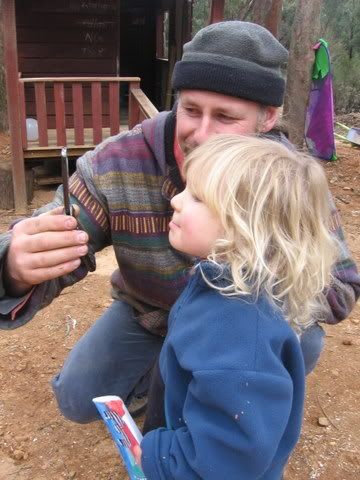 Talking to Grandma on the phone, & seeing her!!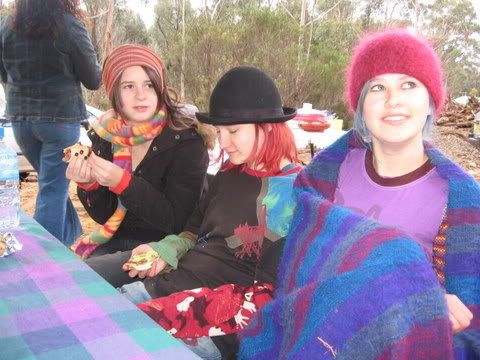 Chelsea & friends
Still 40 holes to fill, they've been rained in so many times they need a bit of re-digging.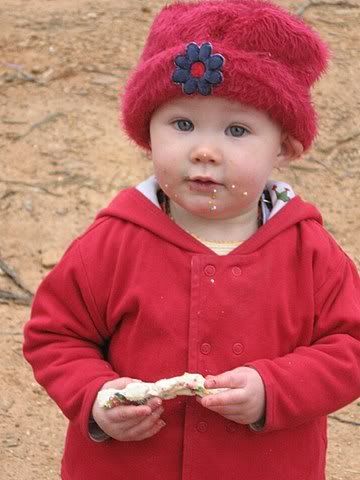 Ivy's 1st fairy bread experience, I think she liked it.
Today I got the kids outside & took my 1st natural light shots of them with the new camera (I think I'm going to nickname it "the toy", it's just too much fun!)
I couldn't chose which shots to add here so I made up a little slideshow but forgot to include a few a that I am quite happy with: