First I must say thank you to "anonymous" for leaving us such a lovely comment on my last post. It is always nice to hear from people, either friends, family or strangers! Unfortunately most people don't let me know they are reading. Please don't be shy, if you're reading this why not leave a comment just to say hi!? It would make my day (yes, I know it's pathetic but we live very sheltered lives!).
Anyway... the story continues...
The roofing iron covering the kitchen was cut & removed.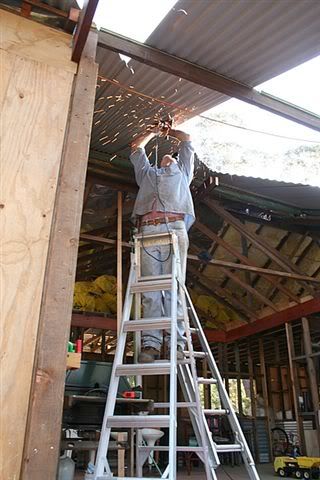 Kim then built a pitched roof frame from the inner end of the kitchen/dining room all the way out to the open end.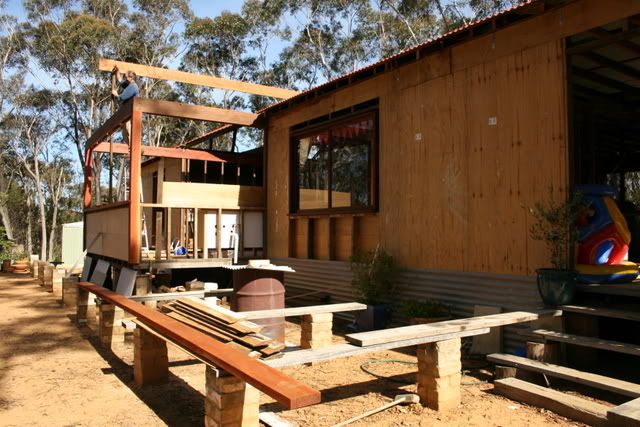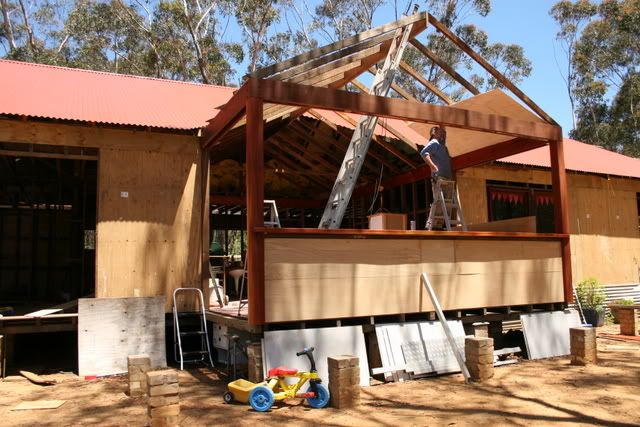 Then he lined it with plywood. This will eventually be covered in a product called bamboo ply.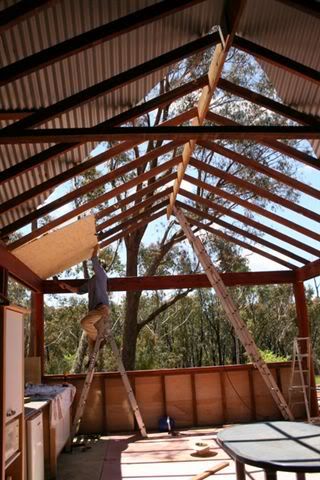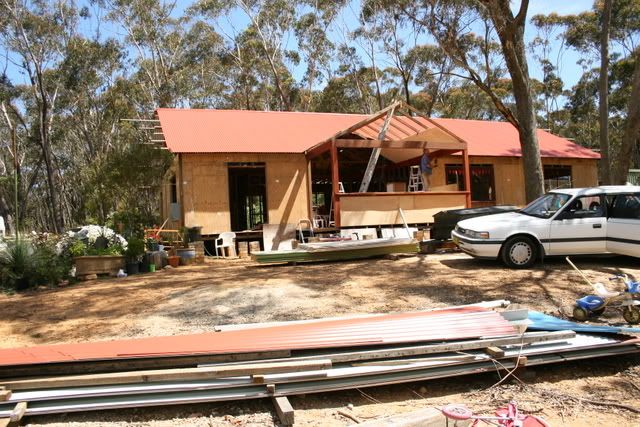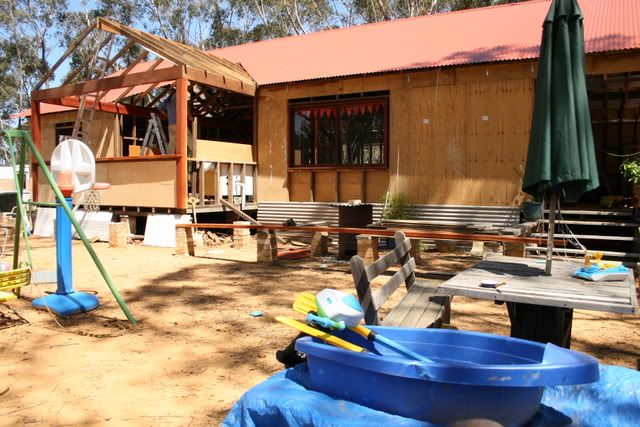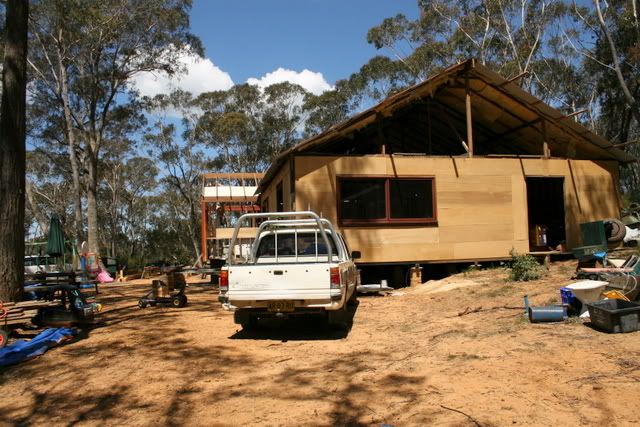 The kids play in their toy boat (which sits on their trampoline to create that realistic feeling of movement). Note the outboard motor, a $2 garage sale find that really works.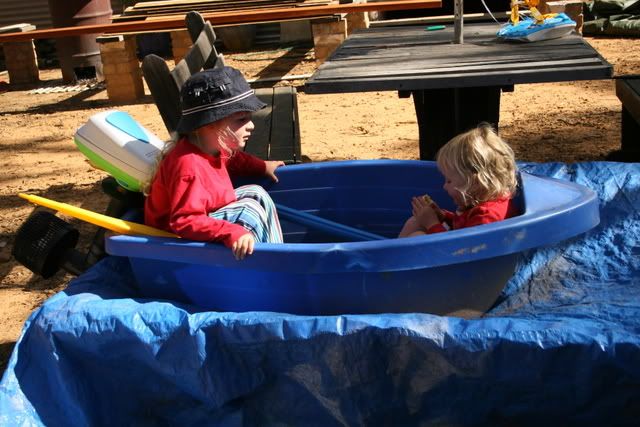 Ivy loves to swing!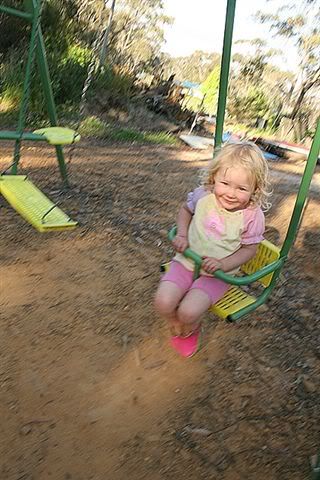 Insulation was placed on the plywood.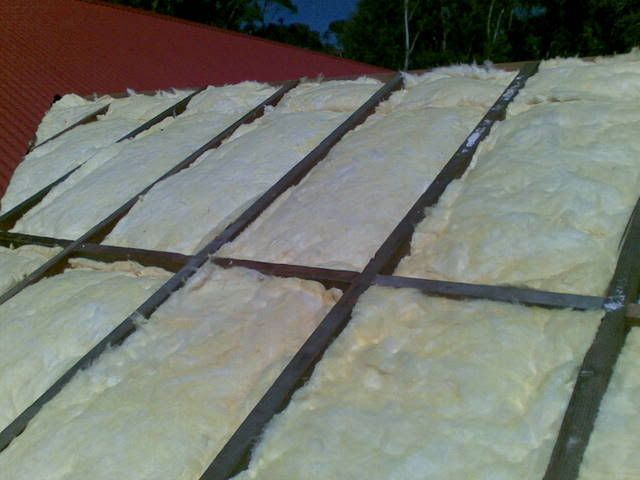 & finally the new roof.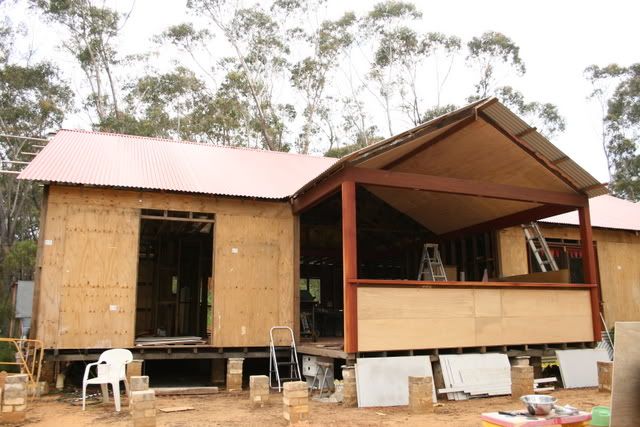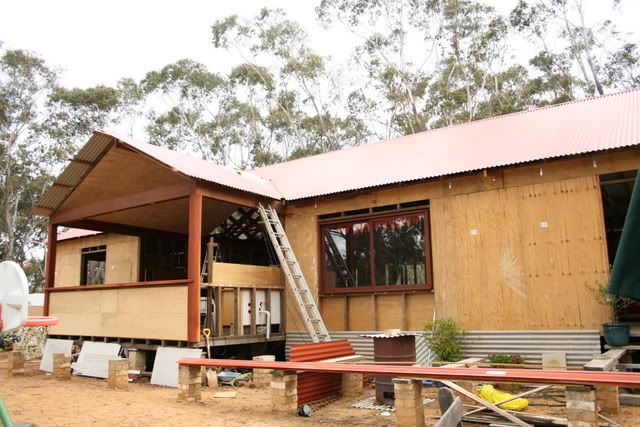 Nothing like some company while you're on the loo. What a lovely sight, TWO toilet trained toddlers!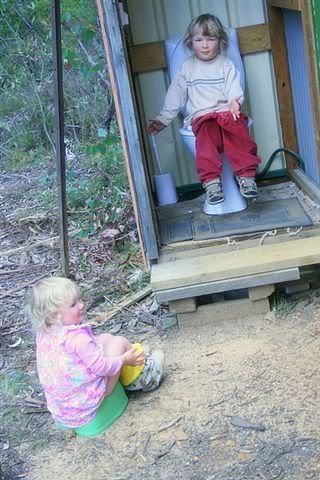 Daddy's boy.