Age 4 is a bit of a milestone as far as I'm concerned. 4 is no longer a toddler. 4 is big kid status.
So I go through a bit of mourning when my babes turn 4.
When my last babe turned 4 (today) it is more profound & heart-wrenching than usual.
Ivy is more than 4. Ivy is 4 going on 400. She is older then the rest of her family members, or at least she would like to be.
She chose to spend some of her day at day-care. Even though it was a usual daycare day for both Finn & Ivy, Finn insisted on staying home. So Ivy went off to daycare with the carefully, thoughtfully prepared gluten free cupcakes I baked at 7am this morning. Finn has been gluten free for 3 weeks now. I'm sure none of the kids at daycare new or cared. Sigh.
Finn had a lovely day home with us while Ivy played with her friends at daycare.
We had a BIG party for her at home on Sunday.
I picked her up at 3pm today & we went to Wentworth Falls Lake for a play & BBQ dinner.
It was hot today so we thought we would swim but by the time we got to the lake the temperature had dropped & the fog was rolling in.
Finn has been on a roller coaster ride over the last 3 weeks, dragging us all along with him, as we put him on a gluten/dairy/soy/corn free diet. His withdrawals have been mammoth, major meltdowns & an onset of multiple Tourette Syndrome symptoms, very odd ones at that. OCD, SPD, APD, ADD also becoming obvious offshoots to his condition. Today he wasn't able to go to daycare but he was lovely company (most of the day anyway, only 2 meltdowns today!).
We had Brody with us for a while until he trotted off to his train to take him to one of his 3 weekly circus groups. Chelsea also joined us which was lovely.
Ivy had a lovely time today, running, chasing ducks & eating! She is very fiesty & moody lately but mostly straightforward in her needs. Let her play, play & play some more & she is happy! Add some friends & she is even happier, she's a social butterfly. Throw in some writing, drawing, reading & more writing & she is over the moon!
We are truly blessed by this little girl.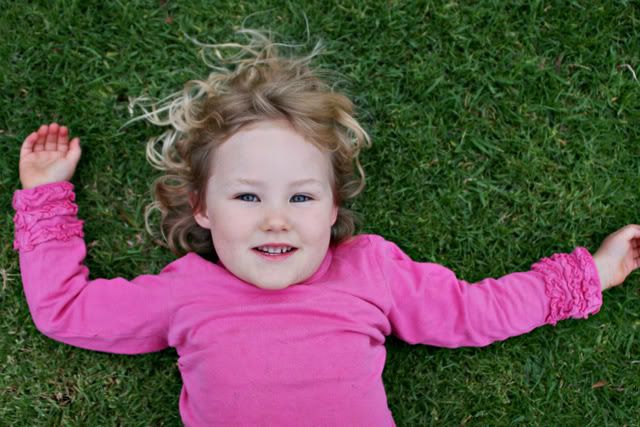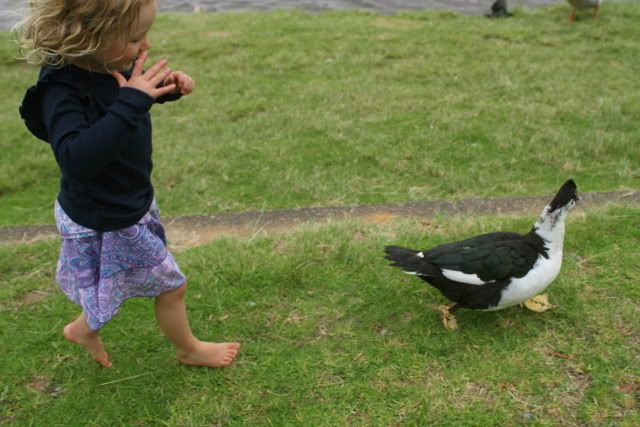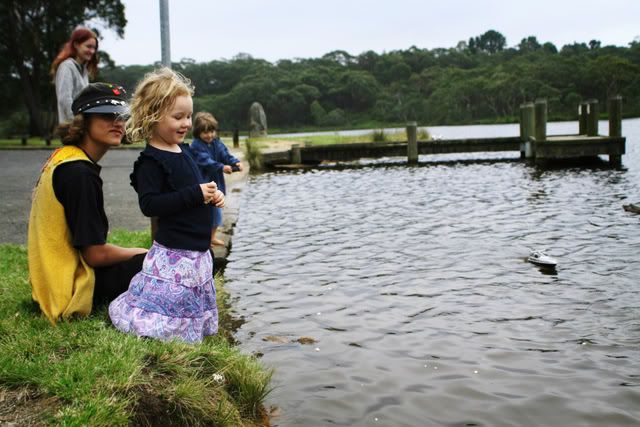 Ivy feeding the ducks, Finn playing with his remote control boat.