My last post had been saved as a draft for about a week so it was actually quite old.
We have since been back to Westmead & had ivy's arm xrayed & placed in a full plaster. It is healing well & she looks so, cute, her plaster is just tiny. Brody drew a dalek on it (he's a mad Dr. Who fan). She won't let me write on it!
Yesterday we were out at the garage sales & came across a 1988 Mazda 626 7 seater station wagon with 6 months rego for $800, so we bought it! My old Peugeot has been out of Rego for 2 months so I have been carless. It need quite a bit of work to get it registered & we just haven't had the time (or haven't wanted to put the time into the car instead of the house) or the money to pay someone to do it. Kim was going to have to do it soon as you can only leave a car unregistered for 3 months before you have to get a blue slip, so we were dreading him having to take several days off the house to work on the car.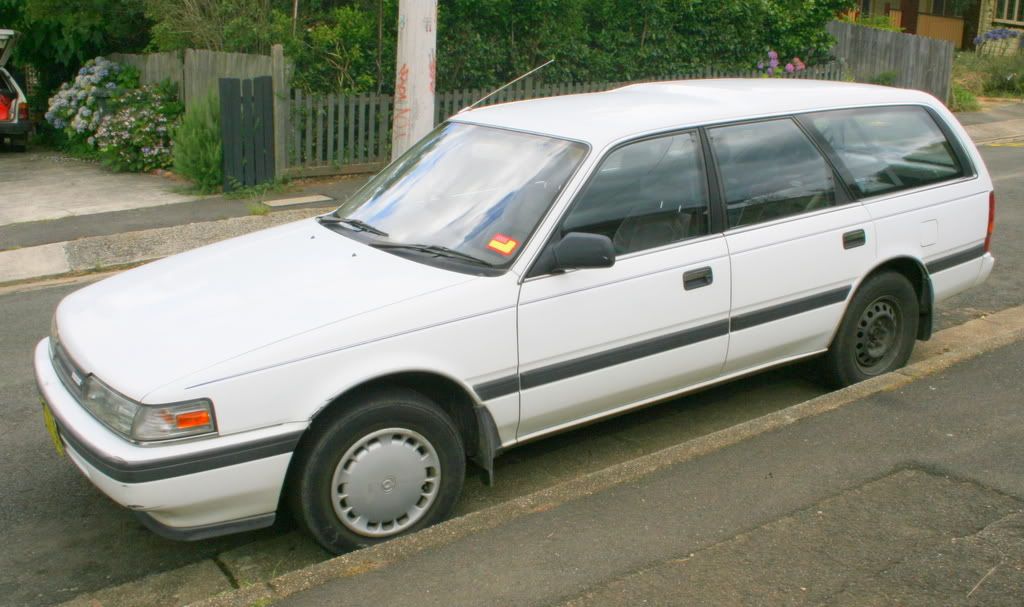 We weren't looking for a new car, this was just too good a deal to pass up & I love it! It drives beautifully, has heaps more grunt & mod cons than the Peugeot & (touch wood) seems to have no issue other than a CV joint that will need replacing sometime soon.
The house: Bearers finished & joists about 1/3 done, maybe a bit more. We are having to de-nail as we go as all out bearers & joists are recycled timber & most of it was not de-nailed. We've paid about $1 a meter for most of it so it's worth the extra effort of denailing. hoping to have the joists finished this week. Photos coming soon.